About Our Site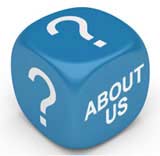 CardiacMatters was formed to offer a unique reference point on advice on heart disease and keeping a healthy heart.
Did you know that your heart beats 36 million times every year? If you live to be 70, that means your heart will have done over 2.5 billion heartbeats and you haven't had to consciously make it do any of them. The vast majority probably went completely unnoticed and most of us have no idea how the heart works.
If you want to find out more about your heart, CardiacMatters is a unique and valuable reference resource that gives a powerful and thorough insight into this vital organ. The Healthy Heart section explains how the heart works and exactly what a heart beat is. It also provides sound advice about caring for the heart by adopting a healthy lifestyle. As long as the heart is cared for, it will carry on well beyond 2.5 billion beats; treat it badly and the consequences can be deadly.
CardiacMatters has detailed information about all aspects of heart disease. Learn why the heart can become enlarged, what can go wrong with the heart valves, how infection or blood clots can damage the heart and how the control of the way the heart beats can go haywire.
There are articles on the types of tests that are available to check out how healthy your heart is and to diagnose problems. There is also plenty of helpful information about the drugs used to treat common heart conditions, and their potential side effects.
Our concern was that there was no single UK resource for interesting features and practical advice on this subject.
Our features and articles are written by experts - who have experience, or a particular interest in this area.
Our Background
CardiacMatters was founded by John Rowlinson, the founder of PtS.
John, through PtS, is involved in a number of ventures including software and property companies. A percentage of revenue from these activities goes towards funding CardiacMatters and a number of similar sites.
Our focus is simply on having experts create the highest quality information possible that is widely read.

Related Articles in the 'Site Information' Category...