Are You at Risk of Heart Disease?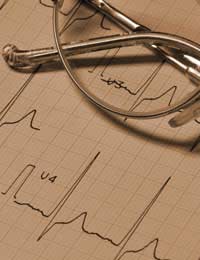 There is so much information about concerning heart disease, heart attacks and the risk of lifestyle factors such as exercise, diet, smoking and drinking. But just how many risk factors do you have for heart disease and it is time for a lifestyle change?
Do you smoke?
There is overwhelming evidence that smoking increase your risk of lung cancer and heart disease. Smoking increases your risk of developing atherosclerosis – hardening of the arteries. It also makes it more likely that your capillaries, your smallest blood vessels will start to close up, causing peripheral circulation problems. See your doctor soon for help with quitting.
Are you Overweight?
Obesity is a growing problem in the UK and in other developed countries. It is even becoming an issue in developing countries in some places as they become more affluent and adopt a Western lifestyle. There are plenty of weight reduction classes around. Why not find out about one locally and see if you can lose a few pounds? You don't have to be stick thin but try to maintain a healthy body weight.
Do you Drink bit too Much?
Small amounts of alcohol, taken in moderation can be preventive for heart disease. Drinking a glass of red wine a few times a week is fine – but half a bottle a night or more? Do you regularly exceed the maximum limits for men and women in the UK? Perhaps you don't realise exactly how many units you are drinking. Try keeping a drink diary for a month and working out the units of alcohol you have had each week. You could be surprised...
Do you have High Blood Pressure?
High blood pressure is one of those strange health conditions that produces few symptoms. You can have it without even realising it but it's very dangerous for both your kidneys and your cardiovascular health. Measuring your blood pressure takes less than 5 minutes and GP usually do it as part of a routine appointment. Get yours checked this week.
Do you Have Diabetes?
Diabetics need to take special care of their health to avoid all sorts of complications, including heart disease. Do you keep in touch with your healthcare team? Is your blood sugar very tightly controlled and do you help yourself with a good diet? Perhaps it's time for a review?
Are you a Post Menopausal Woman?
Men are traditionally regarded as being at the greatest risk of heart disease. The person we think most likely to have a heart attack is a stressed out, overweight middle aged man. But, after the menopause, heart disease affects just as many women because your hormones then stop protecting you. If you have just passed through the menopause, get a health check soon and review your lifestyle. We can all improve...
Do you have an Increased Risk Through Your Family?
You may have a family background of heart disease. This is a good sign that you have to watch your lifestyle to reduce your risk of heart attacks and strokes. Are you or your near ancestors from India, Pakistan, Bangladesh or Sri Lanka? These ethnic groups also carry a higher risk of having some sort of heart disease?
Do you Have High Cholesterol?
The level and balance of good cholesterol versus bad cholesterol in your blood can be a factor in heart disease. This is another thing that is easy to get checked out. GPs and pharmacies and some local health centres will do this for you – all it needs is a simple blood test. If you do have high cholesterol, this can be reduced by changing what you eat. If that isn't quite enough, you can have drug therapy with statins, which is very safe and effective and will lower your cholesterol quickly.
Do you Not Get Much Exercise?
A sedentary lifestyle is bad news for all sorts of reasons. Exercise, getting fresh air and keeping your heart healthy also makes you feel better mentally. It's a great way of coping and dealing with stress, work and family pressures.
We all need to be thinking about our lifestyle. The affluent western way of living is not the best for health. Improving your diet to eat less fat, sugar and salt, taking some exercise, stopping smoking and getting regular health checks can make a big difference to your heart disease risk.
You might also like...