CT Scan Screening for Heart Disease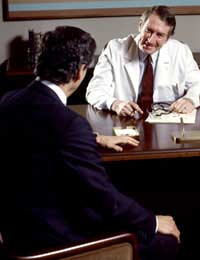 When someone is suffering from heart disease, they may show many signs and symptoms that can allow the physician to order confirmation tests or allow for an accurate diagnosis quite quickly. However, sometimes when a patient has experienced symptoms the cause of the heart disease may be fairly advanced. The use of scanning techniques has allowed for earlier diagnosis of heart disease usually decreasing the need for invasive treatment, lowering the anxiety and suffering for then patient and allowing for earlier treatment which in turn will help to lower the incidence of death.
What Exactly is a CT Scan?
A CT scan is a non-invasive and painless test requested by physicians in order to allow for diagnosis or for screening purposes. During the scan, several beams of X-ray technology are sent through the body at a variety of angles which can help obtain a two-dimensional image of the selected part of the anatomy. This information is transmitted to a computer screen where it can be seen and interpreted by trained professionals.
What is Involved in the Procedure?
As with a CT scan of any part of the anatomy, the person is required to lay still whilst images are obtained of the heart area. This can take between 5 and 15 minutes whilst the pictures are taken and transmitted to the computer screen where it will be observed by the staff. The machinery can appear quite large and daunting but it should not cause any claustrophobia or discomfort.
What Can it Detect?
A CT scan of the cardiac muscle will allow the doctors to observe any plaque developments in the arteries, early on before symptoms arise. These plaques can lead to the vessels becoming narrowed or even totally blocked in some cases. Narrowed arteries or blockages can lead to a myocardial infarction which can cause sudden death.
This scanning technique not only allows the physician to se the extent of any damage, but also the exact location of the damage. It can also permit the doctor to visualise any changes in size of any plaques and if they are getting not only larger as time passes, but if the become smaller in response to certain treatments.
Who Should Receive a CT Scan of the Heart?
In theory, anyone can receive a CT scan of the heart, though many will have to pay to undergo the screening in the private sector. Due to financial, staffing and equipment issues these scans are usually only offered to those who are deemed to be most at risk.Those in this category are people who display one or more of the common risk factors contributing to heart disease. These risk factors include high blood pressure, previous cardiac history, being over-weight, those with known high cholesterol, smokers, diabetes and those with a strong family history of heart disease.
CT scanning techniques are becoming more and more accepted as a method for early diagnosis of heart disease. It can detect some types of disease long before symptoms arise allowing for earlier and often less invasive treatments. It can act as a life saving test as many occurrences of heart attack may be avoided.
You might also like...