The Use of Anti Coagulants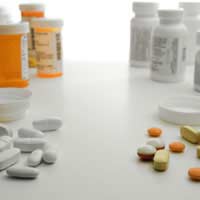 There are many forms of medications that might help cardiac patients, but their use will depend on the nature of the illness and the condition of the patient.
Anti-coagulant therapy is one form of treatment that may be used in the treatment of cardiac conditions and may be given long or short term.
Their function is very complicated as the process of clot formation involves many different processes and they can be very difficult to explain to new users of the therapy so it is important for doctors and nurses to explain the process very slowly and steadily to new patients.
What are Anti-coagulants?
Anti-coagulants are a group of drugs given to prevent the formation of a blood clot which is known medically as a thrombus. They are often called 'blood thinning tablets' or 'blood thinners' by the public.They can be given prophylactically, meaning they are intended to prevent a clot forming, or can be given to try and prevent an existing clot from growing larger.
When a clot forms, a very basic explanation is that platelets collect and draw other cells to the area such as plasma which then adhere to each other. The anti-coagulants aim to interfere with the clotting process of blood and do not work in dissolving existing clots as they are commonly misunderstood.
Why are They Given to Cardiac Patients?
Cardiac patients who have had a myocardial infarction (heart attack) have suffered from a blockage in the coronary arteries which are the blood vessels that supply the actual heart muscle with its blood. This blockage normally occurs as the arteries become narrowed and the blood struggles to pass or is too thick to pass through the vessel without clogging it. They aim to thin the blood so it can pass through the vessel more effectively. For very similar reasons it is given to those with angina who have the potential to have a heart attack.
They are also given to those with valve problems and some types of cardiac arrhythmia as the heart does not pump the blood through the organ effectively allowing the potential for blood to accumulate in the heart chambers and a clot forming.
Side-effects of Anti-coagulants
As these medications are designed to thin the blood, this does not mean that they target certain areas of blood flow so they will cause thinner blood throughout the body. The side-effects or potential dangers of this include increased bleeding after an injury, bleeding into the stomach, blood in the urine, a potential of increased risk of osteoporosis, bruising easily and poor oxygenation of the extremities to name a few.
These are all very serious side-effects so the person using the medication must take extra steps to protect themselves and maintain their health.
Those using the therapy should wear an alert bracelet or a piece of similar identification informing people of their coagulation status. This is essential in an emergency situation as it will alert paramedics and hospital staff to the type of medication you are taking which can influence the treatment they give to you.
Due to the complex nature of the medication and the indication for it's use, it can be difficult to find the right dose for each individual so a series of blood tests will be taken at regular intervals to make sure the level you have been prescribed is right for your needs.As with all medications, there is a risk of allergic reaction or the development of a less common side-effect.
Anti-coagulants are very powerful drugs and are given to prevent clots from forming in the blood vessels and to try and stop existing ones from getting any larger.
Those taking anti-coagulants may suffer from some side-effects and should understand that it can take some time to find the right dosage and several blood tests will be needed.
You might also like...