The Use of Diuretics for Heart Patients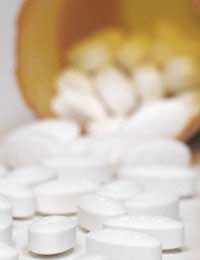 Diuretics are often included in the drug regime of cardiac patients as they can help ease the strain on the heart by reducing the amount of excess fluids and salts in the body.
What are Diuretics?
Diuretics are a group of drugs that encourage increased urination from the body. They help to rid the body of excess fluids that have built up in the tissues and organs which can be dangerous if left untreated.
There are different types of diuretics, each having the same aim of encouraging fluid loss but work in very different ways within the body and have differing modes of mechanism. Some diuretics prompt the kidneys into excreting more fluids, whilst others work by reducing the amount of fluids and some electrolytes and chemicals and some are given in emergency situations as they work more quickly to a greater degree.
How can They Help Cardiac Patients?
Diuretics are most often given to cardiac patients who are suffering with heart failure. The diuretics work by reducing the workload of the heart which increases as excess fluid builds up; the typical effect is to lower blood pressure which explains why they are also used for those with hypertension (high blood pressure).
The heart can begin to fail for several reasons and often the first symptom is breathlessness which can be a sign that the heart cannot function properly and fluid levels are starting to increase.
By reducing the amount of fluid build up, the heart is more able to pump out enough blood and therefore oxygen to the rest of the body, including the supplying the heart muscle itself.
Although they are often used for cardiac failure patients this does not mean they will be used for everyone, or that other drugs will not be needed also.
Taking Diuretics Safely
Although these drugs are used in the treatment of many patients for a variety of conditions, they can be risky if they are taken incorrectly or certain precautions are not taken.
Try and take the diuretic in the morning as it will help you produce urine which can be passed during the day. If you need to take more than one tablet a day try and take the last one no later than just before your evening meal otherwise you may be disturbed frequently during the night needing to use the toilet.
Keep a diary of your weight and how your clothes feel. If you lose more than a few pounds quickly when you haven't been dieting and have been taking the pills for some time tell your doctor. Likewise if you have only been taking the pills for a short duration and are still putting on weight, tell your doctor as you may still be retaining fluids.
If you experience any feeling of being unwell, tell your doctor as you may be losing electrolytes and minerals than are essential for good health.
Always remember to tell your doctor if you have or have had any problems with your kidneys, bladder or bowels and if you think you have got a water infection as this may influence the type and dose of diuretic you are offered.
Are They Dangerous?
Diuretics can be dangerous if they are taken incorrectly. Never take more than the prescribed dose and don't take two together to make up for a missed dose. This can leave you severely depleted of potassium or other nutrients that you need to stay in good health.
Some diuretics cause the body to lose potassium along with water and this is fine if your doctor has decided that this type of diuretic is suitable for you, but low potassium levels can be just as dangerous as high ones, and can make you ill quite quickly.
Some patients may be advised to take a potassium supplement in case their own supply becomes too depleted so it is important to remember to take this. If at any time you feel pains in your legs or have muscle cramps, tell your doctor who may want to adjust your dosage of either the diuretic or the potassium supplement.
Diuretics, otherwise known as water tablets, are used for many different medical conditions including heart failure. They aim to help the body excrete built up fluids and salts that are impairing the function of the heart.
You might also like...