Why Does My Heart Beat Faster After Sweet Food?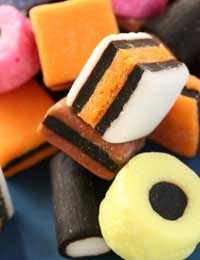 Q.
My heart seems to beat much faster after eating sweet food. Is this normal? Can you tell me why this might happen?
(D.H, 11 March 2009)

A.
First of all, it is a good idea to go and see your own GP about this and perhaps have some tests. It could be nothing, but it is always a good idea to check out a sign like this as most people don't tend to get this reaction after eating sugary foods.
Everyone is different, however, and while some people feel sleepy after eating generally, others feel energised, others get sweaty and hot. Eating produces reactions within the autonomic part of the nervous system and messages from the stomach and intestines can produce these effects on different parts of the body. It could be that your heart rate increases because you have this sort of reaction.
However, if this is something that has only started happening recently, it could be a sign that your body is not controlling the level of sugar in your blood as well as it could be. Some diabetics experience an increase in heart rate after eating sugar (but many don't) but this would be a good reason for getting a full check up with a trained medical professional.
Many people get palpitations and an increase in heart rate when they drink coffee because their body reacts to the caffeine. Could it be that you are eating your sweet foods with some strong coffee and it is actually the coffee that is increasing your heart rate? Coffee and caffeine drinks such as colas and energy drinks do contain quite high amounts of this stimulant, which can have greater effects in some people than in others.
If your doctor can find no reason why you might be having these symptoms, it could be that you have some anxiety with aspects of your life and it would be good to think about what might be causing you to worry at the moment. Switching to a healthier diet that contains fewer sugary foods, less caffeine and less fat, while concentrating on eating fresh fruit and vegetables, whole grains and low fat alternatives will not do any harm and could help lessen your symptoms. Taking more regular exercise would be a good idea too, as could doing something to help you relax.
You might also like...
The coffee doesn't make a heart beat faster. Caffeine makes the hart beat harder/stronger. The sugar makes it beat fast as the body removes the extra from circulating in blood.
FJS
- 15-Jul-20 @ 8:28 PM
Husband suffered heart attack, 63 years old, smoked and drank.Sunday fixed 2 blockages with stents using catherization procedure, found large hole bwtn left and right ventricle and an additional blockage.Was waiting to let area around hole to "harden" before open heart - Wednesday - Day 4 the balloon was removed that was assisting his heart to pump.That night his organs began to shut down, 5th day Thursday - emergency open heart was performed to try to patch this large hole, left some leaking as there wasn't much to suture into as a lot of the membrane had died. Also fixed other blockage.Currently finishing week 2 after open heart (week 3 from initial heart attack).Heart still having pumping issues on right side. Was told there was nothing further they can do to repair his hole.Trying to medicate to assist pumping.Has been in critical care this entire time. My question is if there is any break though procedure for patching an area with little to no membrane to allow for suturing.His Kidneys have since recovered for now after days of dialysis, his liver may still be an issue.And he has had multiple infections he has been fighting as well.Not to mention he is having neurological issues.Waiting for MRI to see if they can detail any major problems - but with the fluid imbalance and infections and heart pumping and BP all over the place due to infections.Is there some break through method that maybe able to be performed to fix this leaking hole.
Russell's trouble
- 17-May-19 @ 5:23 PM
Pammy - Your Question:
My heart also beats faster after consuming sweet food/drink and it makes me restless at night. I do not consume too much of sweet foods but I have this problem. Should I start using artificial sweeteners and sugar free drinks? It happens even when I drink 100% fruit juice.
---
Our Response:
There are lots of ways to avoid refined sugar completely and natural fruit juice is also high in fruit sugar (fructose). As for drinks, try sticking to herbal teas, milk and water only and see if that makes a difference.
CardiacMatters
- 27-Apr-16 @ 11:31 AM
My heart also beats faster after consuming sweet food/drink and it makes me restless at night. I do not consume too much of sweet foods but I have this problem. Should I start using artificial sweeteners and sugar free drinks? It happens even when I drink 100% fruit juice.
Pammy
- 26-Apr-16 @ 10:39 AM
Sir, I 55 years old now i have been diagnosed with hole in he heart , Hyper tension also started now. Can i get operated what are the risk factors?What precautions should i take
nagesh
- 31-Oct-15 @ 11:36 AM
I have been diagnosed with a hole in the heart. I cannot eat certain foods as it makes my heart race. I feel dizzy and get lots of air and bubbles in my tummy which causes pain. I cannot burp as the bubbling affect I have stops at the chest. I am waiting for an operation to close the hole in my heart.How can I help myself in the meantime. I feel hungry but am limited to what I can eat
jessy
- 29-Apr-15 @ 1:28 AM
Two weeks after l lost my daughter l started feeling hot and sweeting any time l think of how she finally died. Her death has traumatised me a lot. This happens even when l am sleeping especially the times l was feeding her.Initially l am a bp and cardiac patient.What are the dangers of my situation? What should l be doingV
BM Jay
- 19-Jun-14 @ 9:03 AM
I had alot of the problems you had. i couldn't even eat a small potato without my heart beating hard and fast. I started going on the tredmil every day 4 months ago and ate a strict diet and lost 40 pounds now. Today i can eat whatever i want with no problem. i was nervous about thanksgiving but ate alot without any heart problems. so in your case you are probably severely out of shape and Your heart is weak at the moment.
kevozebo
- 29-Nov-12 @ 8:55 PM
I have stopped drinking coffee and tea and was drinking Milo, but, I will stop this as well since my heart beats fast after this drink - could be the cocoa. I have just had a gluten free home made cake and my heart is beating fast - I don't have no problems with gluten. Can not drink wine at all or any alcoholic drink this makes me sick and my heart beats fast some salty crackers cause similar effects ( In this case I think it is the preservative). I used to be able to eat anything.I don't know what it could be, I am not overweight and don't have a sweet tooth, I tend to eat lots of fruit and vegetables, I eat mostly Organic.
Nancy
- 6-Jul-12 @ 6:35 AM
I have same problem. It started before two years, that time I was tense for some reason and when I eat food I feel my heart rate goes faster and harder. I feel my all body is beating by heart rate. Dr diagnosed Diabetic, and now I am taking proper medicine. Still sometimes if I tense I feel heart rate is incresing especially during sleep or if I lay on the bed. plz tell me the proper treatment so I can discuss with my Dr.
Sohail
- 5-Jul-11 @ 10:41 AM