Lowering Cholesterol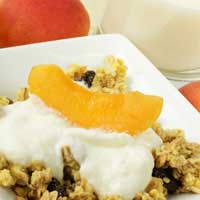 Cholesterol is a naturally occurring substance produced by the liver. When we eat a diet high in fats our livers produce excessive levels of cholesterol, which is then released into our blood stream. When this occurs the cholesterol gathers in the vessels and collects to form a fatty plaque, or atheroma.
The development of atheromas leads to a condition called atherosclerosis, which causes the vessels to narrow and harden. When this occurs, blood cannot be pumped as effectively around the body and tissues can become damaged, the risk of stroke increases and angina or heart attack is more likely.
Why do I Need to Lower It?
If cholesterol is permitted to build up in the blood vessels, oxygen enriched blood cannot reach the tissues as effectively, which can lead to the tissues becoming damaged, or even dying if the blockage is major. Along with this, the heart is forced to work harder to try and push the blood through the narrowed vessels, this causes excessive pressure and workload for the heart, which may not be able to cope with the extra work, especially if the arteries that supply oxygen and blood to the actual heart muscle have been affected also.
How Can I Lower My Cholesterol?
The simplest way to lower cholesterol is to reduce the amount of fats in the diet. This can be achieved more easily be using fresh produce and changing cooking practices.Many processed foods contain high levels of sugars and fats in order to provide taste and preservation methods. Exchange these for homemade varieties and select grilling and steaming instead of frying or roasting.
Exercise can also help to lower cholesterol as it encourages the production of beneficial fats, not the harmful types. It also helps to increase the overall strength of the heart muscle so it can mange a more stressful workload better.
The use of medications is advised in some patients, who will be informed upon the results of a blood test if medications are required.
Tips For Lowering Cholesterol
Oat bran and rice bran are effective food for helping to lower cholesterol, try incorporating into breakfast, many cereals contain these ingredients. Pour yoghurt over cereal to help provide taste to these types of cereals.
Wholegrain produce will help to keep cholesterol production lowered also. Breads, pastas and yoghurts can all be found with whole grains in them and, if taste is an issue, use spreads or fruit to help sweeten or add flavour.
Instead of buying fruit juices, buy a juicer that purees the whole fruit, including the skin to gain the most benefit. These devices also help to ensure the 'five a day' initiative is followed and are great for kids.
Add garlic to dishes, as it has been found to reduce the production of cholesterol by the liver. Add to mashed potatoes, salads, casseroles and curry to help keep garlic intake up.
Most people in modern society will benefit from lowering their cholesterol in order to protect themselves from serious illness in the future. By employing some basic changes in your lifestyle you can significantly reduce the cholesterol found in your blood and lessen the chances of needing medication sin the future which may come with side-effects.
You might also like...